Children's & Teens Resources and Services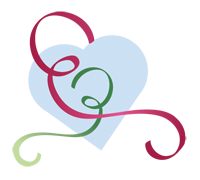 What do you do if someone is hurting you or someone you know? What if you are afraid for your safety or the safety of a friend or family member? No one has the right to hurt you or make you feel uncomfortable. Here are some resources that can help:
---
Houston Hotlines
Crisis Hotline TeenLine, 713-529-TEEN (0r 713-529-8336), is a 24-hour crisis hotline for teens to talk about their problems with other teens who are trained to help. No matter what the problem may be—big or small—they are here to help. Don't be embarrassed to call—TeenLine is anonymous (you don't have to give your name), confidential (what you say is not told to others), and free. At TeenLine, "you talk, they listen."
If you are in crisis and need help please call:
Crisis Hotline 713-HOTLINE or (713-468-5463)
Spanish Hotline 713-47-AYUDA or (713-472-9832)
TeenLine 713-529-TEEN or (713-529-8336)
Houston and Texas Hotlines
• Texas Abuse/Neglect Hotline. If you or someone you know is being abused, call this hotline or go to the website. Two ways to report abuse:
» 1-800-252-5400 – Call the Abuse Hotline toll-free 24 hours a day, 7 days a week, nationwide.
» www.TxAbuseHotline.org – Report abuse with this secure website and get a response within 24 hours.
• Texas Runaway Hotline. If you are thinking about running away, please call the Texas Runaway Hotline at 1-888-580-HELP (1-888-580-4357). The hotline is available 24 hours a day, 7 days a week. You can find more information at www.dfps.state.tx.us/
• Texas Youth Hotline. The Texas Youth Hotline provides help for lots of problems, such as serious fights at home, being abused or neglected, getting into trouble with the law, or skipping school. Call 1-800-98YOUTH (or 1-800-989-6884) 24 hours a day, 7 days a week for help. You can find more information at www.dfps.state.tx.us/.
National Websites and Hotlines
These websites are good to visit if you want more information about certain subjects. The hotlines in this section are helpful if you are living in a state other than Texas and need assistance.
National Information Websites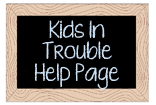 www.kithp.com » The Kids in Trouble Help Page is a one stop location where you can get information about all kinds of problems kids and teens may face such as child abuse, depression, running away, suicide, and bullying.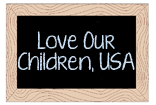 www.loveourchildrenusa.org » Check out the Kids and Teens section on this website for information about keeping safe in all kinds of situations, from bullying to dating violence to sexual assault (rape).
National Hotlines/Helplines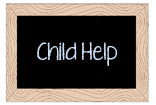 www.childhelp.org » CALL 1-800-4-A-CHILD (1-800-422-4453) then push 1 to talk to a hotline counselor. The Childhelp National Child Abuse Hotline is open 24 hours a day, 7 days a week. The hotline counselors work with translators who speak 170 languages to help callers who speak a language other than English. All calls are anonymous. (The Hotline counselors don't know who you are and you don't have to tell them.)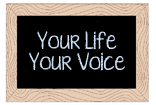 www.yourlifeyourvoice.org » The Boys Town National Hotline is a toll free number available to kids, teens and young adults at anytime. Please contact them if you're depressed, contemplating suicide, being physically or sexually abused, on the run, addicted, threatened by gang violence, fighting with a friend or parent, or if you are faced with an overwhelming challenge. They can provide help and hope if you call the Hotline (1-800-448-3000) or fill out their email form. You don't have to face your problems alone!