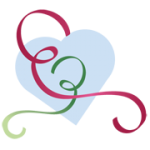 Intervention means getting help for someone who has been abused in the past or stopping abuse that is currently happening. Resources for intervention include reporting suspected cases to Children's Protective Service or law enforcement.
Report Suspected Child Abuse or Neglect
Children's Assessment Center   1-800-252-5400
To report incidents of Child Physical, Sexual and Emotional Abuse or Neglect, please contact Statewide Intake at 1-800-252-5400. All incidents of child abuse, whether physical, emotional or sexual, should be reported using the 800 number provided. For additional information regarding help available for child sexual abuse please visit the Children's Assessment Center Web Site at www.cachouston.org
Houston Police Department Juvenile Division   713-731-5353
8300 Mykawa, Houston 77048 (non-city residents, call your local police or sheriff's department)
Physical and sexual abuse cases, by a family member or another person, may be reported to the police
for prosecution of the offender. www.houstontx.gov
**Childhelp   1-800-4-A-CHILD
A national non-profit organization dedicated to helping victims of child abuse and neglect. The Childhelp National Child Abuse Hotline, 1-800-4-A-CHILD®, operates 24 hours a day, seven days a week, and receives calls from throughout the United States. www.childhelp.org
Crime Stoppers of Houston   713-521-4600
Crime Stoppers of Houston operates 713-222-TIPS, a telephone tip line. Citizens can provide information about criminal activity (including child abuse), which will then be transferred to law enforcement for immediate action. Callers are promised anonymity and cash rewards of up to $5,000 in exchange for their accurate crime tips.www.crime-stoppers.org
*Many services included in this directory were obtained from the Harris County Protective Services for Children and Adults Community Youth Services Resource Directory. Please call 713-295-2500 for copies of the directory. Special thanks to CYS and Ginger Harper.
** Denotes state or national organization.