Treatment Resources and Services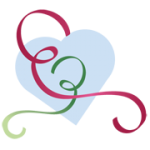 Treatment means helping survivors of abuse overcome their experience and empowering them to have successful futures. Treatment for abused children includes counseling, court support, advocacy, and other services.
Services and Support for Abused Children
Casa de Esperanza   713-529-0639
Administration Office: P.O. Box 66581, Houston 77266-6581
Casa de Esperanza provides free, voluntary care for children up to age 6 at time of admission, whose families are in crisis that might lead to abuse. Temporary housing for the child and counseling for the parent is offered. Casa also cares for kids who are HIV+. Volunteers and aides staff 9 houses for 3-6 children each, providing a home-like atmosphere.www.casahope.org
Child Advocates Inc. (CASA)   713-529-1396
2401 Portsmouth #210, Houston 77098
Trained volunteers act as advocates, fact finders, and monitors for abused and neglected children.www.childadvocates.org
Children's Assessment Center   713-986-3300
2500 Bolsover, Houston 77005
Multi-agency approach for prevention, investigation, and treatment for child victims of sexual abuse.
Police, CPS, District Attorneys, agencies, and volunteers provide a team approach to assist victims and their families. Specially trained doctors examine child victims of abuse; if a police report has been filed, law enforcement will pay for the exam. www.cachouston.org
Children's Court Services – Houston Area Women's Center   713-528-6798 x 2255 or 2237
1010 Waugh, Houston 77019
Children's Court Services addresses the needs of youth victims or witnesses of crimes. Services include crisis counseling, referrals to appropriate agencies, explanation of laws and legal procedures, court orientation, court accompaniment, specialized court preparation program, case information, and liaison with other agencies. Bilingual services are available. No fee. www.hawc.org
Children's Protective Services (CPS)   713-295-2794 or 713-940-3087
BEAR….Be A Resource for CPS Kids
BEAR is a 501c3 public/private partnership that provides goods and services to children under the care
of CPS in Harris County. BEAR provides emergency supplies, such as diapers, clothes, shoes, car seats, cribs, formula, and school uniforms. BEAR also provides items needed for youth who are graduating from high school and transitioning out of CPS care. www.bearesourcehouston.org
Houston Area Women's Center   713-528-6798
1010 Waugh, Houston 77019
Domestic Violence/Family Violence Hotline: 713-528-2121
HAWC provides support groups for non-offending parents and caregivers of children who have been sexually abused and support groups and individual counseling for girls ages 5-18 who have been sexually abused. Individual counseling is offered for male survivors, ages 5-18. No fees for services. www.hawc.org
Preparation for Adult Living (PAL)   713-884-3300
1906 Cochran Street, Houston 77009
PAL helps make the transition to adulthood successful for youth in foster care, ages 14-21. Services
include independent living assessment, life skills training, and limited financial assistance to help youth
meet educational and employment goals. www.haycenter.org
Justice for Children   713-225-4357
2600 Southwest Freeway, Suite 806, Houston 77098
Justice for Children is a nonprofit child advocacy organization for children who have been abused by their caretakers. Information and referral, legal advocacy, public policy monitoring, mental health,
education and emotional support services are provided. No fee. www.justiceforchildren.org
**Survivors of Incest Anonymous   410-893-3322
SIA helps survivors connect with one another and carries a message of recovery to those who still suffer. The organization operates a telephone information line staffed exclusively by survivors; makes referrals to local SIA groups; assists individuals in starting new groups; and provides literature, including a quarterly newsletter. www.siawso.org
*Many services included in this directory were obtained from the Harris County Protective Services for Children and Adults Community Youth Services Resource Directory. Please call 713-295-2500 for copies of the directory. Special thanks to CYS and Ginger Harper.
** Denotes state or national organization.