---
6th Annual Blue Plate Special Coverage (2018): Online
Houston Life »
Houston Hotel Magazine »
Houston Press »
Houston Chronicle/Katy »
Houston Press »
Houston Philanthropic Society »
AARP Houston »
Tour Texas »
ABC13 Eyewitness News »
Texas Country Reporter »
City Spark »
Hot in Houston Now »
Yelp »
OutSmart Magazine »
Houston Press »
The HUB »
Houston Informer »
Country Legends 97.1 »
The Eagle 106.9 – 107.5 »
The New 93Q Country »
The Heights Life FB Post »
Great Day Houston FB Post »
Lopez Mexican Restaurant FB Post »
6th Annual Blue Plate Special Coverage (2018): Magazines/Newspapers
Greensheet – East »
Greensheet – North »
Greensheet – South »
Greensheet – Southeast Houston »
Greensheet – Suburban Southeast Houston »
Greensheet – Suburban Southwest Houston »
Greensheet – Southwest Houston »
Greensheet – Suburban North Houston »
Greensheet – Innerloop Houston »
Sugar Land Sun »
---
Call for Restaurants – 6th Annual Blue Plate Special »
April 2018
---
Sheila Aron: Ending the Cycle of Child Abuse »
By Sara G. Stephens
January 31, 2018
A native Houstonian, Sheila is an author and founder of The Thread Alliance, an organization driven to help victims of child abuse and put an end to the cycle of this social malady. She believes that if only one child is being abused, that is one child too many.
Houston Family Magazine »
February 2018, Digital Version, Page 42 »
---
FamilyTime honors Women of Achievement: Sheila Aron, Human Services »
Chron.com
January 24, 2018
Aron is the founder of the Thread Alliance, a nonprofit dedicated to ending the cycle of child abuse. Through her mission, she launched the Blue Plate Special, a citywide child abuse prevention awareness campaign encouraging Houstonians to take action. Each April, during Child Abuse Prevention Month, Aron works with local restaurants to offer a blue plate special.
Houston Chronicle Newspaper »
---
Women of Achievement Award: Sheila Aron, Human Services
January 20, 2018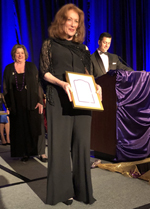 Sheila Aron, the founder of The Thread Alliance, was named one of FamilyTime's 2017 Women of Achievement Award honorees in the category of human services.
The Women of Achievement Award winners were honored at the FamilyTime's Heart of Gold Gala which was held on Saturday, January 20, 2018 from 5:30-11 p.m. at the Hyatt Regency Houston.
FamilyTime is a non-profit organization that provides services and programs to encourage the mental health and wellness of the community as well as promote safety and support for the prevention of domestic and sexual violence.
---
Author Sheila Aron Donates Books to Local Children's Organizations and Hospitals »
HOUSTON (December 11, 2017) – Sheila Aron, author of "I'm Glad I'm Me: Weaving The Thread of Love From Generation to Generation" and founder of The Thread Alliance, a non-profit dedicated to ending the cycle of child abuse, is spreading holiday cheer by donating her book to the children and families supported by 11 local children's organizations and hospitals. (Read more »)
The Katy News »
---
2017 Power of Literacy Luncheon (hosted by the Barbara Bush Houston Literacy Foundation) »
October 2017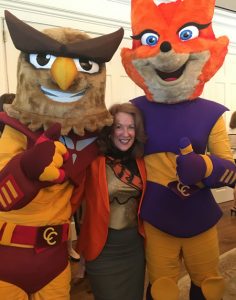 ---
Home Safe Home Gala »
October 2017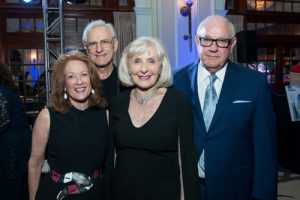 ---
Tanglewood Middle School – BabyLovies with 20 Students »
October 2017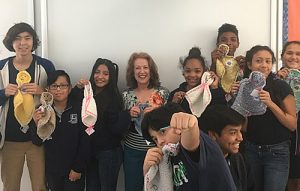 ---
HTOWN Houston's Premiere Lifestyle Magazine »
October 2017, Page 14 »
---
The Thread Alliance Donates $15,000 to Rebuild Texas Families
TTA donated $10,000 to the Michael & Susan Dell Foundation's Rebuild Texas Fund and $5,000 to Jewish Family Services
The Katy News »
Guidry News »
Houston Style Magazine »
September 2017
---
SWOON Memorial Community Magazine »
By Iris Solis
September 2017 »
---
Our Hometown Magazine by the Emerald Insurance Agency »
by The Emerald Insurance Agency
Click on August 2017 »
Meet Sheila Aron of The Thread Alliance »
VoyageHouston
July 2017
---
Great Day Houston – KHOU »
The Thread Alliance collaborates with Houston-area restaurants to help end child abuse.
April 2017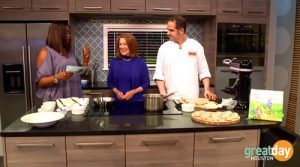 ---
Houston Family Magazine »
The Thread Alliance collaborates with Houston-area restaurants to help end child abuse.
April 2017
---
Help for Teens in Crisis »
Jewish Herald Voice
by Halle Brazda
---
25 Beautiful Houstonians 2017 »
H TEXAS Magazine
by Warner Roberts
---
Clean Your Plate »
The Buzz Magazines
by Sharon Albert Brier
May 2017
---
The Thread Alliance Donates $10,000 in Grants to Local Charities »
CKW LUXE Caring Kindness Wisdom
2016
---
Comcast Newmakers »
Sheila Aron, The Thread Alliance, talks about the program
December 2016
---
Blog Talk Radio – Authors Read »
Sheila Aron – I'm Glad I'm Me
April 2009
---